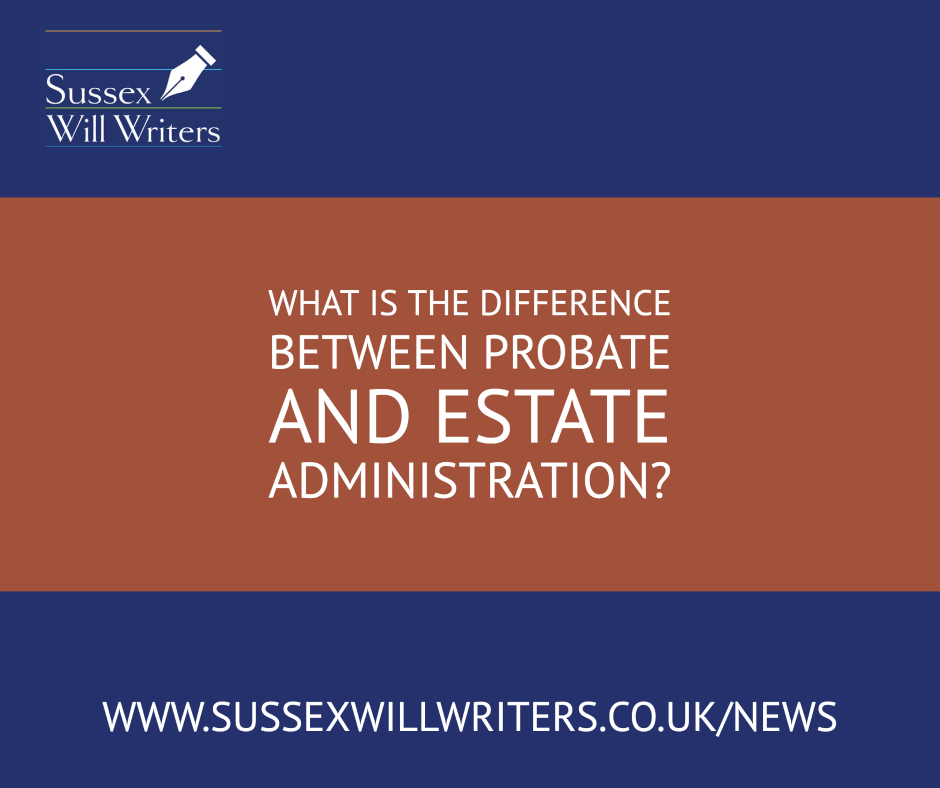 From Kings Court Trust 
When someone close to you dies, it is easy to get overwhelmed when considering the upcoming tasks and the unfamiliar language associated with them. Firstly, it is important to understand the basics; this blog post aims to answer some of the most common questions associated with handling an individual's estate after they have died, including:
What is probate?
What is estate administration?
What is the difference between probate and estate administration?
You might be aware of 'probate' but you may not have heard of the term 'estate administration'. Although both are related to dealing with the deceased's estate, they have different definitions and people often get the two confused.
What is probate?
Probate may be required when someone passes away. The umbrella term, 'Grant of Representation', refers to the 'Grant of Probate' or 'Letters of Administration' (if there is no Will) in England & Wales. This is called 'Confirmation' in Scotland.
Although probate is often mistaken as the term for all tasks involved in handling a deceased person's affairs, it only refers to obtaining the grant that enables you to carry out these tasks.
What does applying for probate involve?
In England & Wales (Grant of Probate)
In Scotland (Confirmation)
Completing the application via a PA1P (if there is a Will) or a PA1A (if there is no Will)
Submitting a C1, along with other forms (C5, C5SE or IHT400) depending on the make-up of the estate

If the death was on or after 1 January 2022 and meets the criteria to make it an excepted estate, you will not need to submit an Inheritance Tax (IHT) form. Otherwise, an IHT form will also be required.
All of the details, including the death certificate, must be sent to the Probate Registry
With an original Will and death certificate, as well as the full value of the estate, you can apply for probate online. However, documents must still be sent by post following the online submission
Applications usually take between 6-8 weeks once submitted. However, due to COVID-19 there have been ongoing delays to the process. It is currently recommended to make online applications rather than paper where possible
When is probate required?
Probate is usually required if the deceased owned any property in their sole name or if a financial institution (e.g. a bank or building society) needs to see the Grant of Probate in order to release the funds. Individual institutions will have differing thresholds for probate.
Probate is not likely to be needed if the assets were held jointly as they will automatically pass to the surviving spouse or civil partner.
A common misconception is that probate is not required if there is a Will. However, if there are solely owned assets or the estate value is over the financial institution's threshold, a Grant of Probate is still necessary whether the individual passed away with a Will or intestate.
There is a set government fee of £273 for obtaining the Grant of Probate. However, if the estate value is less than £5,000, there is no fee payable.
What is estate administration?
Estate administration is the process of handling all of a person's legal and tax affairs after they've died. In short, this means dealing with their assets, debts, and taxes before distributing inheritance to the estate's beneficiaries.
What is involved in the estate administration process?
Obtaining the Grant of Probate is usually a part of estate administration but beyond that it could involve:
Completing Inheritance Tax forms
Income Tax work
Postal redirection
Registering or selling properties
Valuing assets
Cancelling or transferring utilities
Dealing with shares and investments
Distributing funds to beneficiaries
And more
Estate administration can often be extremely complex and time-consuming, adding stress at an already difficult time for the Executor or Administrator. However, they do not have to take full responsibility for all tasks. They can choose to appoint a professional to handle the estate on their behalf.
How long does it take to administer an estate?
As each estate is unique, it is almost impossible to predict exactly how long the process will take without knowing more specific details about the estate. Estate administration is a complicated legal process; therefore, it should be expected that it will take months rather than weeks.
What is the difference between probate and estate administration?
To sum up the difference between probate and estate administration: probate is just one part of the wider estate administration process. Probate provides you with the legal right to move forward with estate administration. Although probate is not always required, estate administration must always be carried out, regardless of the value or complexity of the estate.
Could you do with some FREE, sound advice on:
Writing a Will – What do I need and how much does it cost?
Creating Lasting Powers of Attorney – If I was incapacitated who can act on my behalf?
Property Protection Trusts – Can these really save Care Home Fees?
Pre-Paid Funeral Plans – With so many to choose from how do I decide which plan is best?
There is so much confusion on these vital areas of estate planning, that sometimes just a chat with an expert in the field can clear up misunderstanding and set out the way ahead, without all the legal jargon.
Or complete the form below
Steve Worsfold
Affiliate Member of the Society of Will Writers
Advising on Wills/Trusts/Probate/Powers of Attorney
Mobile: 07734 744886
Office: 01903 533681
Email: steve@sussexwillwriters.co.uk
Website: www.sussexwillwriters.co.uk
Protecting What's Precious to You,
Now and in the Future
Sussex Will Writers is proud to support Dementia Friends,
an initiative of The Alzheimers Society
Our business is certified 'Safe to do business with' and 'Code compliant'
by the UK's largest regulatory body for Will Writers, The Society of Will Writers.
Steve Worsfold has been an Affiliate Member of the Society for 15 years.